My mom took me out for luch on my birthday. while we were away from the house the Rod & my Dad made a cake & frosting from scratch. pretty impresive. after the song was song & the candles blown out maddox decided it was time to dig in. & so, he did.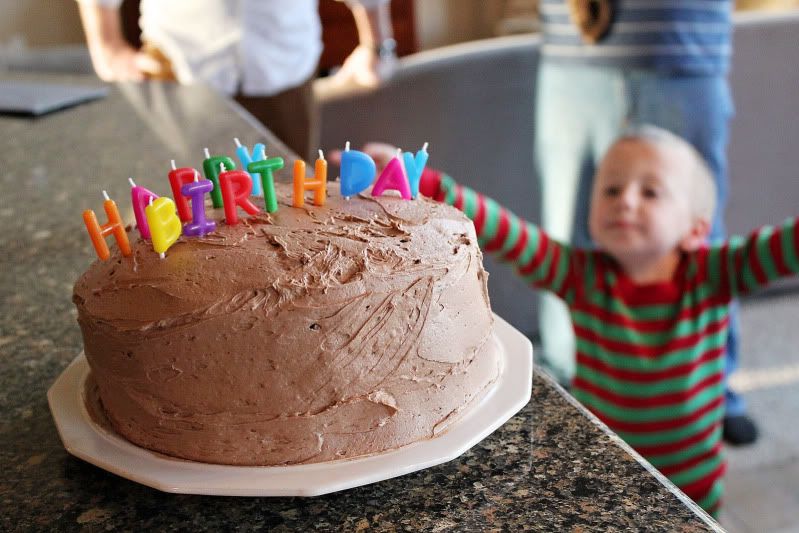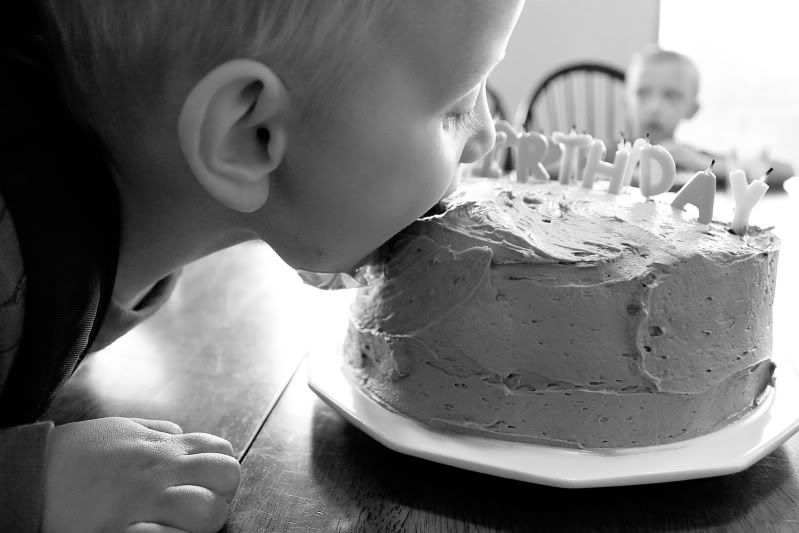 I am 30 now. I am okay with that. Things do not feel diffrent then they did when I was 29. Im not suddenly feeling old.
Actually, I still feel stuck at 21. I still worry about the same things & fixate too much, I still think about the things I did last year & even 9 years ago. So many things seem the same. I still have horrible habits I wish I could break. Of course many things have changed too. I feel a greater sense of purpose. I am a mom. I know who I am & am comfortable with my inner self. I am not perfect, but I am not awful either. I am me. I know where I want to be in the future & in some ways I know exactly where I am headed. I have big dreams & hopes & havent decided to give up on those because of where I am in life right now. Motherhood is a huge part of who I am, but its not all of who I am. I get excited about silly things & still dance around when no one is watching. I still like to be called Jenni even though most everyone calls me Jenn. I think about old friends when I blow dry my hair. I worry about bad choices when I clean the house. I dream atleast once a week about the same things I dreamed about while in college. 30 is 30. I am still fun & still get the occasional "are you the nanny?" or "those are all your kids? no way!" when I am out with the Sclater brood. the past 10 years have flown by at a speed totaly out of my control. & with the last decade of my life has come rollercoasters & challenges & fantastic times & growth! lots & lots & lots of growth! I am 30. & that is okay by me! I like who I am at 30.