look at me. getting all caught up! thats 4 posts in one night.
The kids were asked to go caroling with some church/neighborhood friends.
We were thrilled to go. The kids were all antsy & eager & really had a great evening.
they sang just 3 songs, but they sang them good! & even changed some of the words to make them more Texas! cute huh?!
(ps: it was 75 degrees, do you love that we all look like its cold outside? I guess we got used to 110 degree weather)
practice....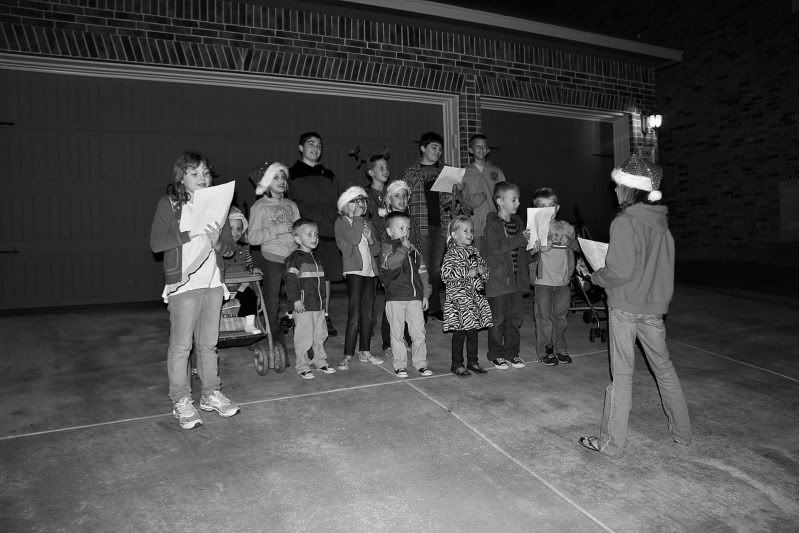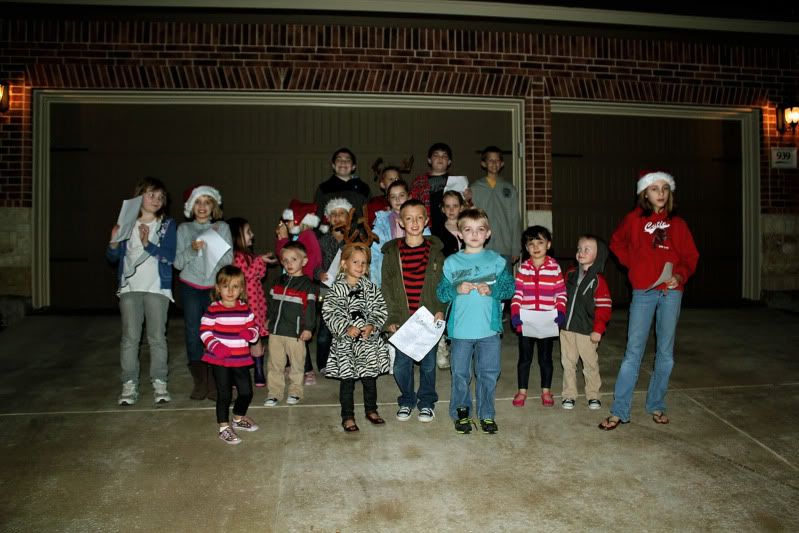 Britt's favorite texas cowgirl, Lizzie...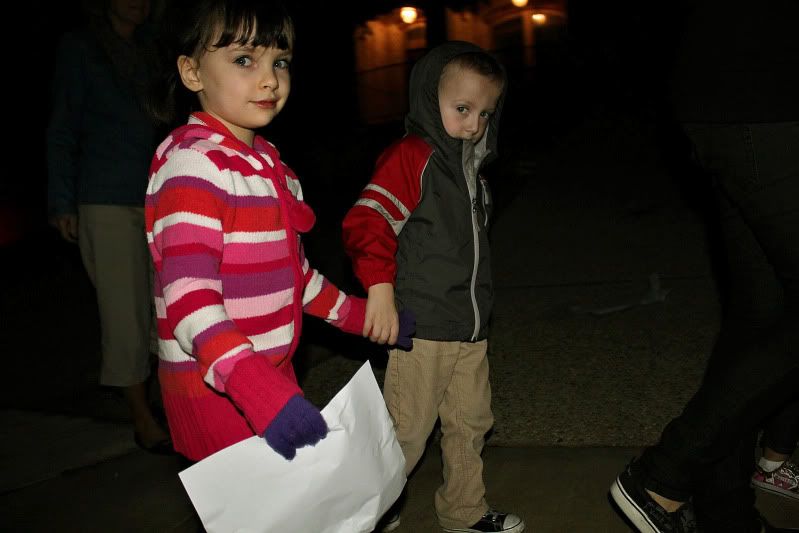 caroling....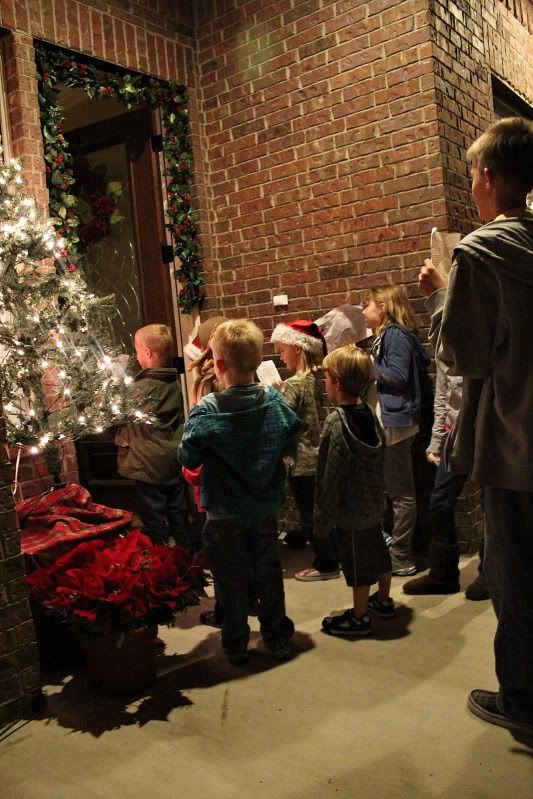 pretty little reindeer, ruby...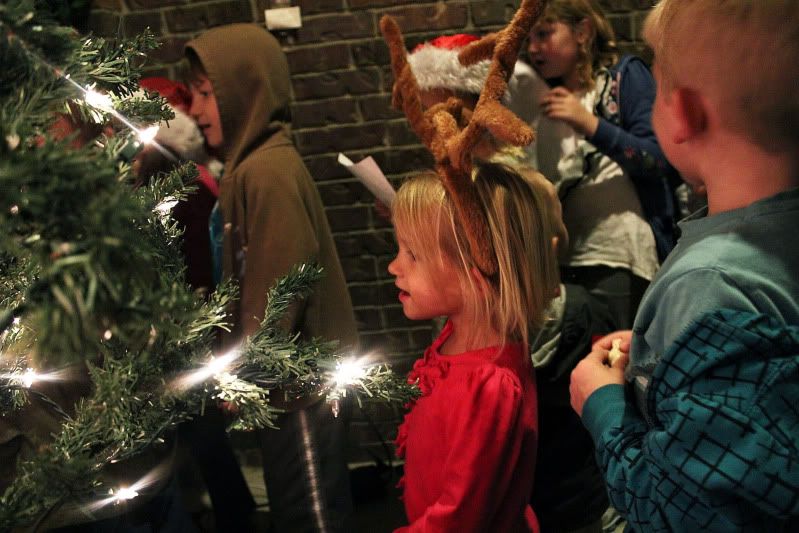 Inside looking out....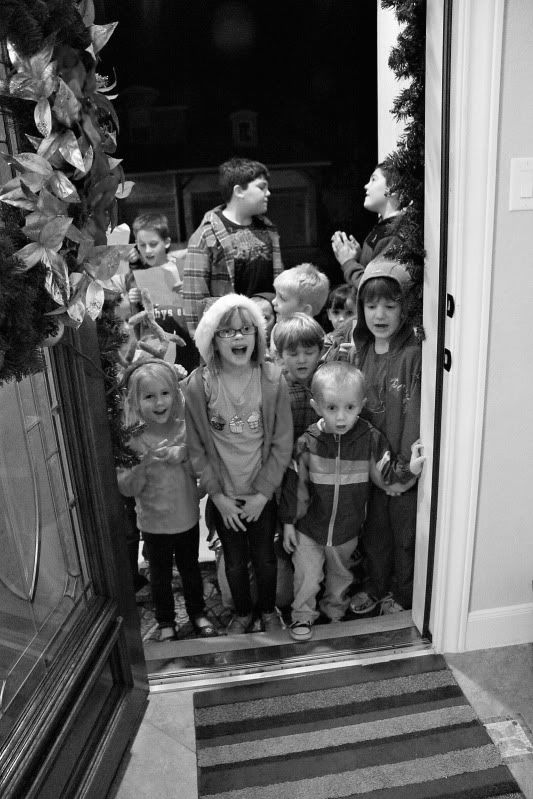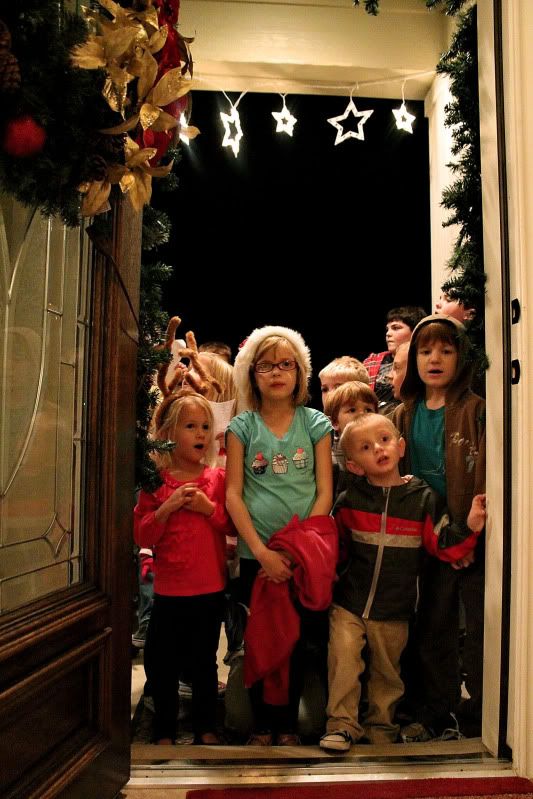 I highly recomend getting a bunch of kids together & knocking doors...It was just so fun for the kids! us adults got a few laughs from the night too!