It seems like we are out every day doing something.
We kind-a like it that way.

I have a gagillion pictures of the last 3 weeks....
I figured I would post just a couple, but I got carried away.


We really enjoy seeing the

Crumbly family

. our boys are starting to get into star wars & the crumbly boys are all about the force...so it made for some fun one afternoon!



Oak Ridge TN has a fantastic

childrens museum

that our kids love. we were lucky enough to go with some friends. I think us adults had more fun then the kids.
We headed to Gatlinburg, TN to visit the

aquarium

. the boys explored, whilE presley & momma snuggled.
There are lots of

parks

with in 10 minutes of our home. We have been meeting up with friends for play,
church activities & birthday parties.
It was pretty stinkin hott, & Taralyn was laying down on the side walk...sweaty little mads thought she had a good idea & layed down too...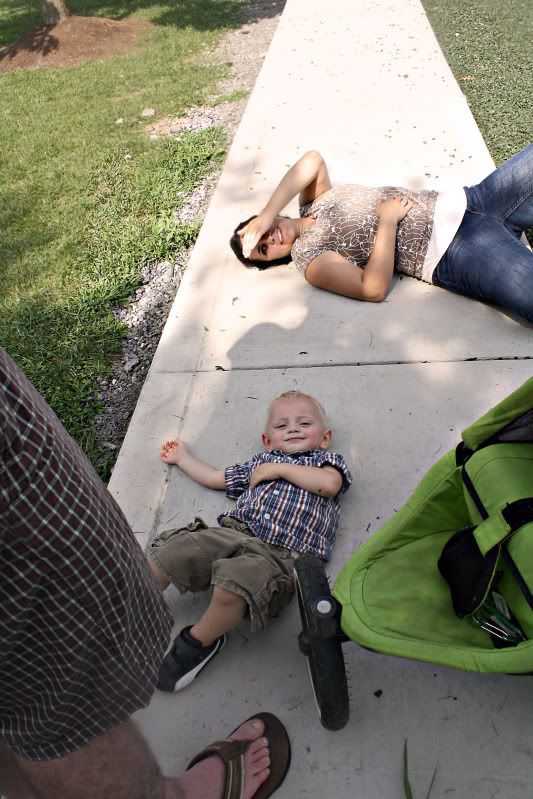 About 40 mins up the street here in Kentucky is a small

water park

. its 100% toddler friendly & we get a kick out of going with friends. T went down the big water slide & LOVED it!
(i just noticed the Jones' are in the back ground working their way around the lazy river.)
& when we arent running around we are happily
so that is the short version of it if you can believe that.
we also went to the splash pad in morristown & have had a few play dates & girls nights ...& it goes on & on.
I am not looking forward to school getting
started up again in 3 weeks!
so sad....
have you seen presley's blessing photos yet?