I always thought our Maddox looked much like my grandfather. maybe its the ears, or the sweet grin or both. I am counting my self blessed that I can see that handsome face in
the face of my littlest boy.
I deeply love my grandfather.
**********

Handsome grandpa through the past few years...

the men. thankasging 2010-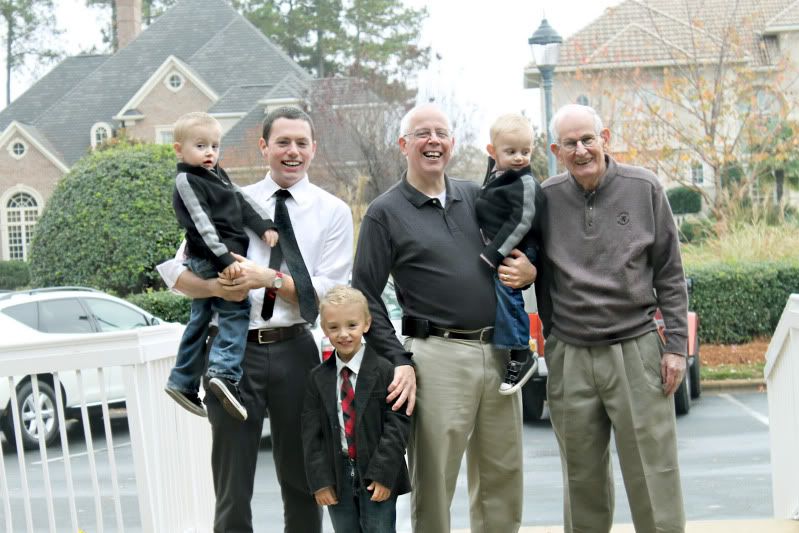 papa & Britton-