I subscribe to all the Twilight Saga hub-bub!
I had wanted to throw a Pre-New Moon party.
But with T's birthday coming & Mad's birthday just wrapping up...
I was swamped.
& totaly dropped the ball!
LUCKILY Cute Miss. Amy took it & ran with it!
Between her & her also very cute sister, Mandy
they threw the very best Twilight themed party.
The decorations were amazing
& the food was yummy.
Katie makes this amazing Chex Mix!
Amy even got her hands on Edward & Jacob.
My mom watched the sleeping boys
while I went out for GNO with some ladies from the ward.
I appreciate her a lot!
Top (L-R) Kelsey, nicola, Taralyn, Sister
Osborne, Aspen, Jacob, Millie, Laura, Edward,
Mandy, Kima,Katie, Sandy.
Bottom (L-R) Anna, Audrey, Sarah, Amy & Me.

Amy's birthday was this week also.
We just couldnt let it go by without a chocolate cake!
I thought it would be funny to have a vampire bite out of it.
There were alot of great shirts & flare at the pre show party...
these kept me laughing.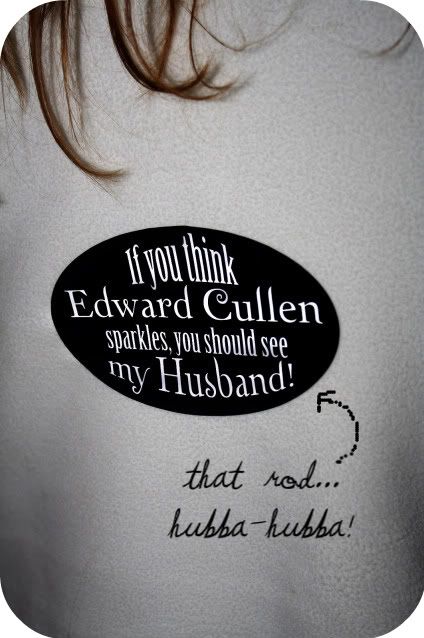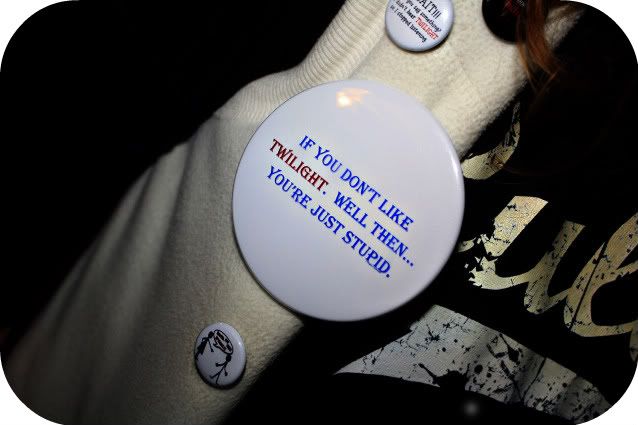 Amy & Mandy sure know how to throw a party!!!
It was way above & beyond!
Im skipping the 12:01 showing that the girls are all going to....
Rod bought tickets to take me tomorrow night.
He loves me.
But I love him more!