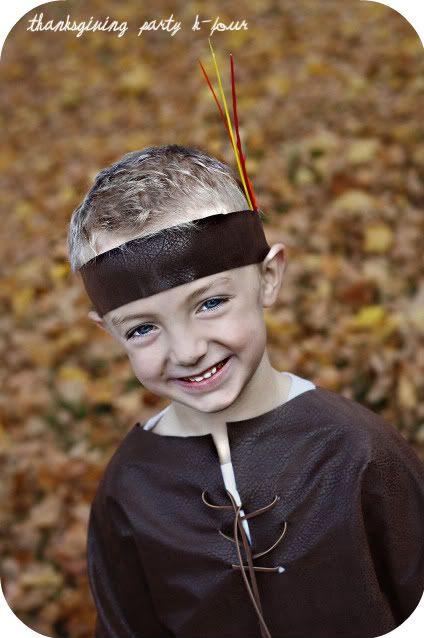 T's class is having the first dinner today.
( & then break starts!)
All the children climbed out of the minivans & SUV s this morning dressed as
Pilgrims & Indians.
Tre opted to be an Indian.
My trusty needle & thread kept me company last night.
---------
also
---------
Today is Mads actual 1st birthday.
1 year ago this little soul blessed our lives.
He is currently growing 4 more teeth &
taking a few steps at a time. He is not in a rush.
He thinks he is supposed to make noise all the time
...because his brothers do.
He hums when he eats something he likes &
loves nap time.
He attacks everyone's food &
has already mastered the art of destruction.
He scrunches up his nose when he smiles.
We still haven't heard a belly laugh from him.
He needs his mommy all the time.
He enjoys books.

We learn something new about him everyday!
We thank heaven for him!


-----
&
-----
Im starting the baking tonight
& taking my turkey from the freezer.
Have I ever mentioned Thanksgiving is my favorite of holidays?
LOVE the parade, the food, the family!