I am surprised it took this long to begin with.
He has been in a bed for months & months.
He must have decided he was tired after
moving all the furniture in the boy's room.
Because he put his sweet little head right down
next to his anywhere chair
that he obviously had been using as a slide.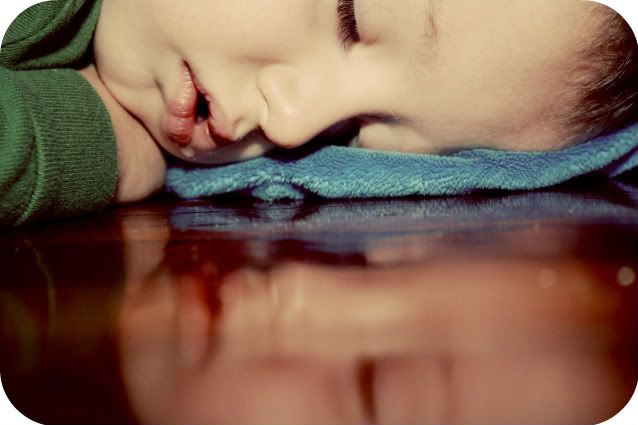 That Britton makes his momma smile.
sweetdreams!