My Mom & Dad are super stars! My dad booked us an amazing suite (Rod joked taht he thought the President slept there the night prior.) with all the lovely fixings. & While Rod & I were living in the lap of luxury for 2 days My parents were chasing our 4. The Children love them!
Rod & I did not go far, just 30 mins into down town
& out of the suburbs.
We rode the water while looking at all the twinkle lights along & over the river. Christmas music was playing & we had hot chocolate. Having these moments alone with Rod really brings me back down from all the running around & the busy busy go go go life that has become mine. I am grateful to have those moments with him.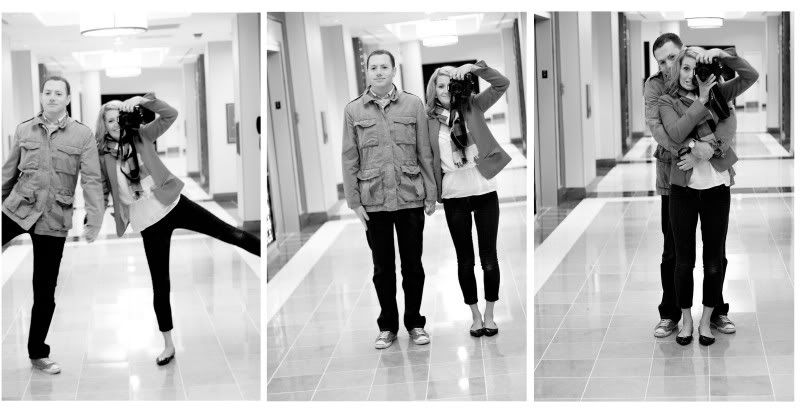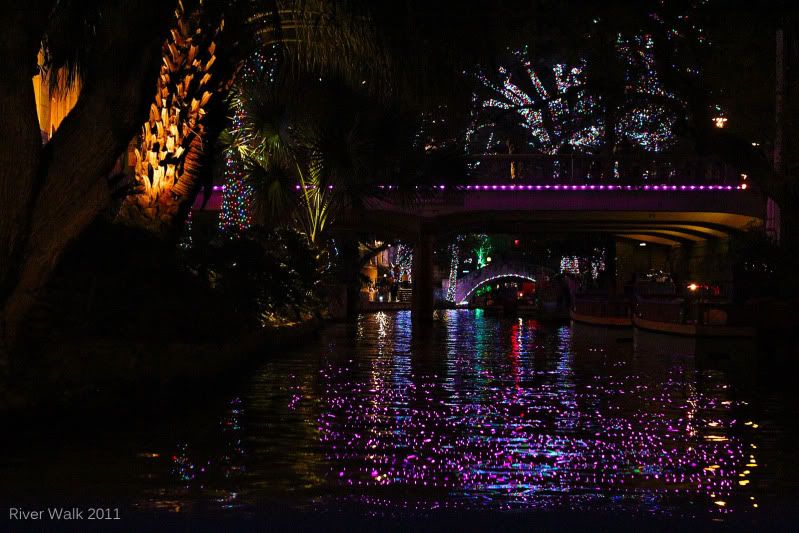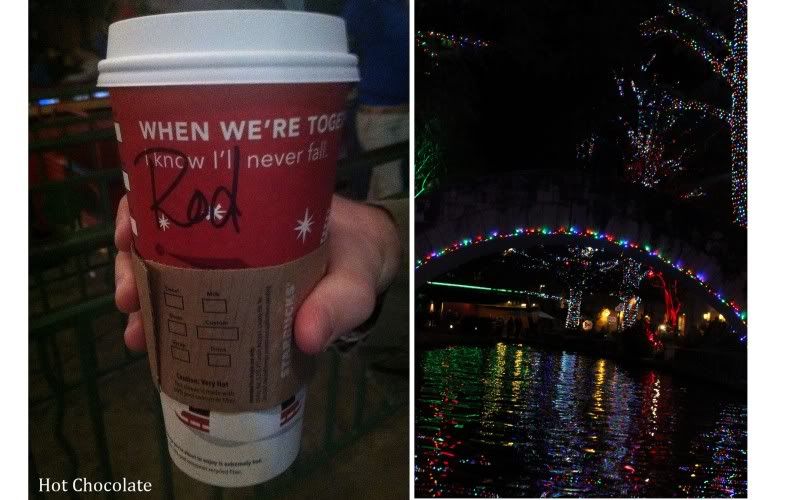 & for Dinner we ate at our favorite place here.
Now its back to reality. Kidsa re back in school, christmas tree is up (video/pics to come soon), turkey left overs are gone, Mom & Dad returned home today (Maddox is pacing the house asking for them) & christmas & THREE sclater birthdays are coming...fast! It was a fantastic week to say the least!