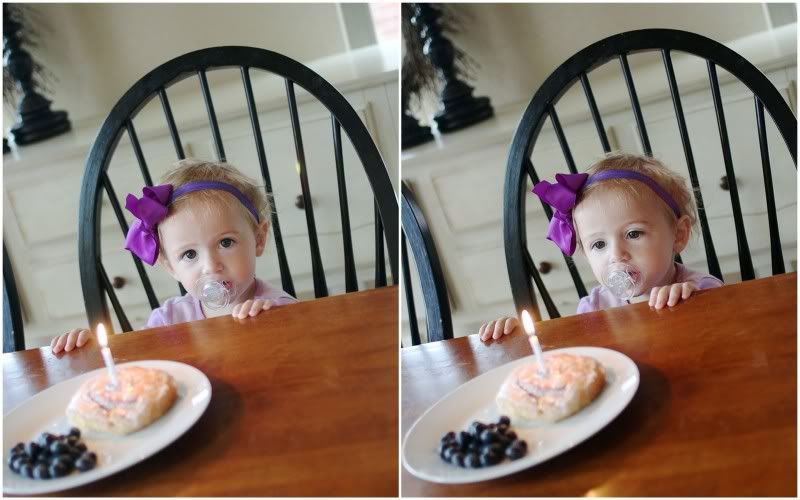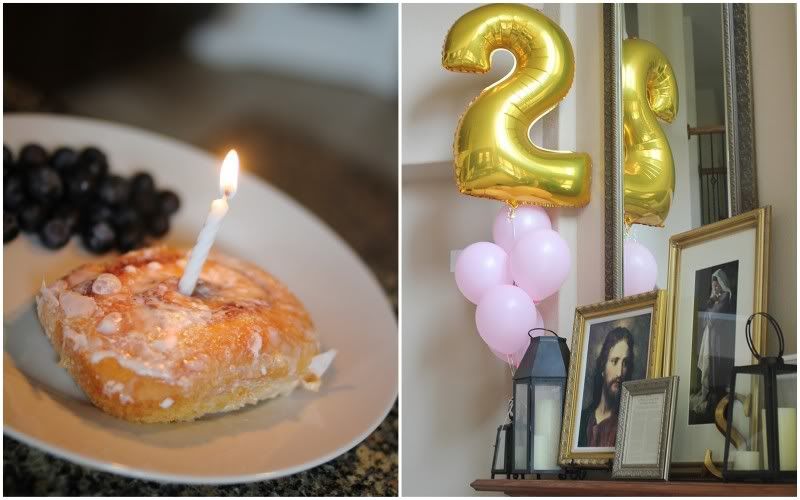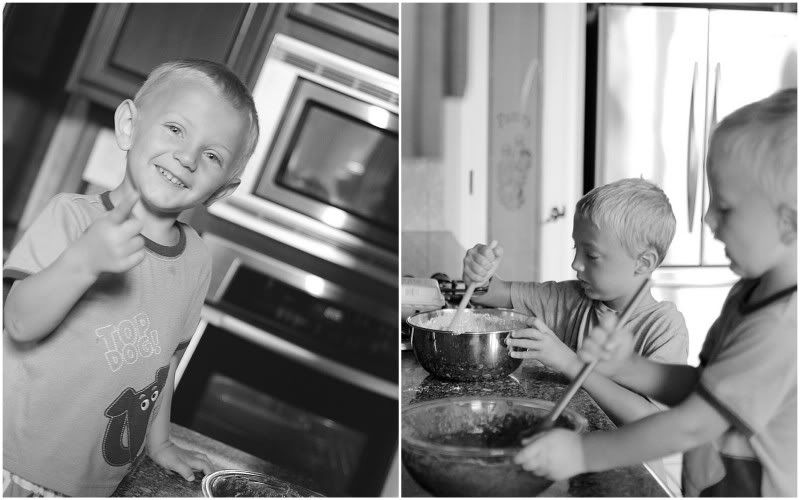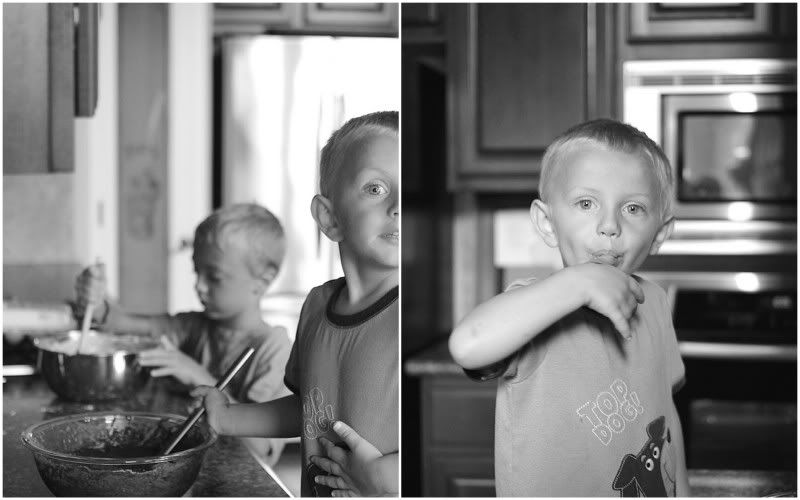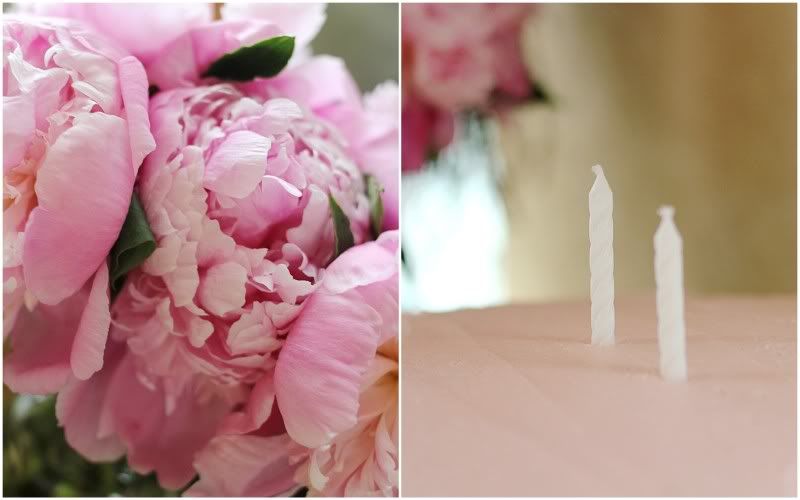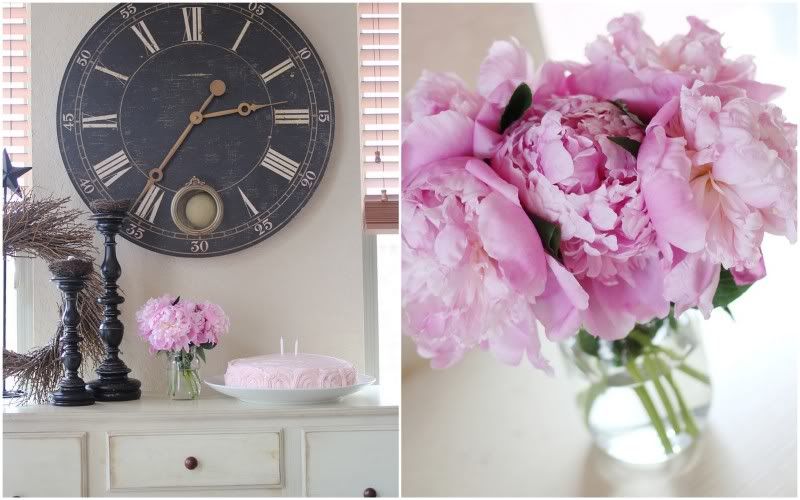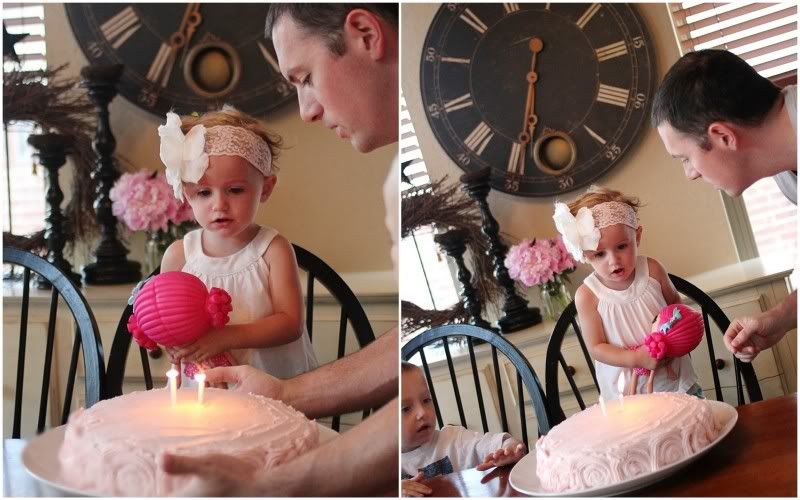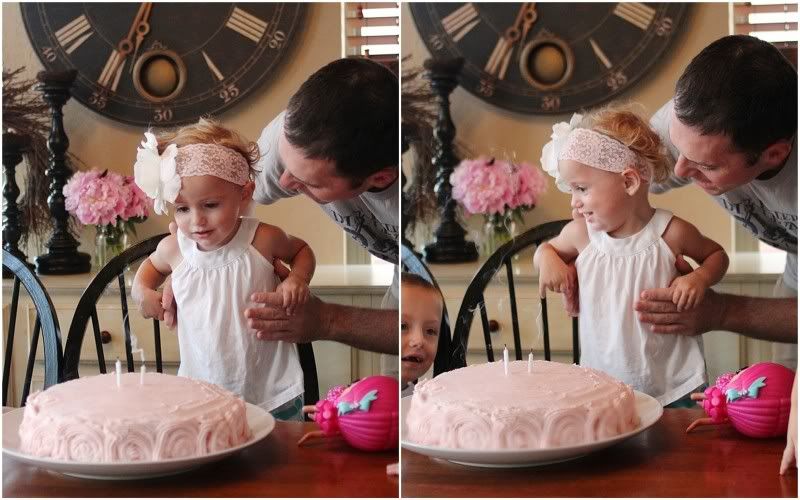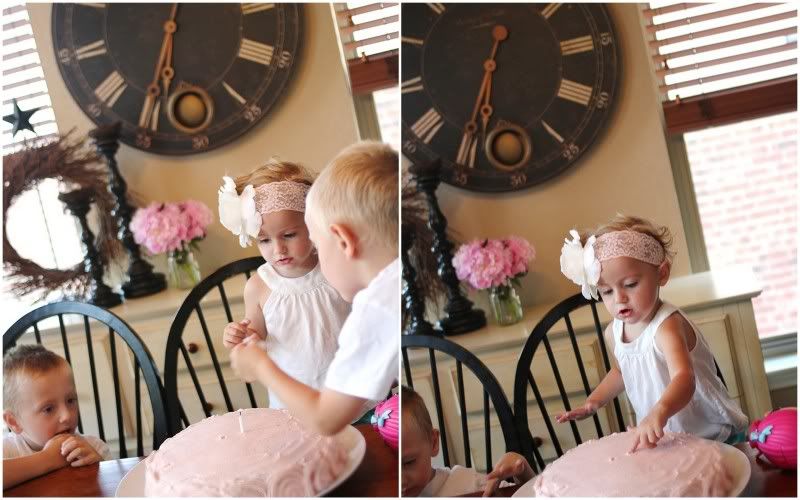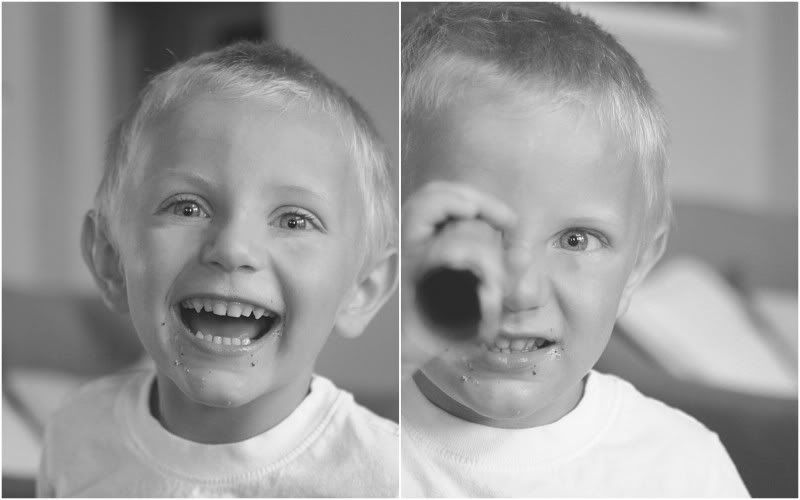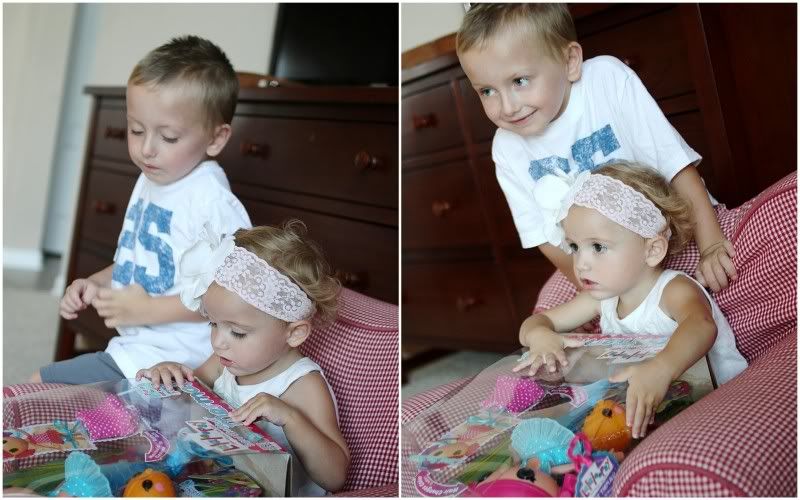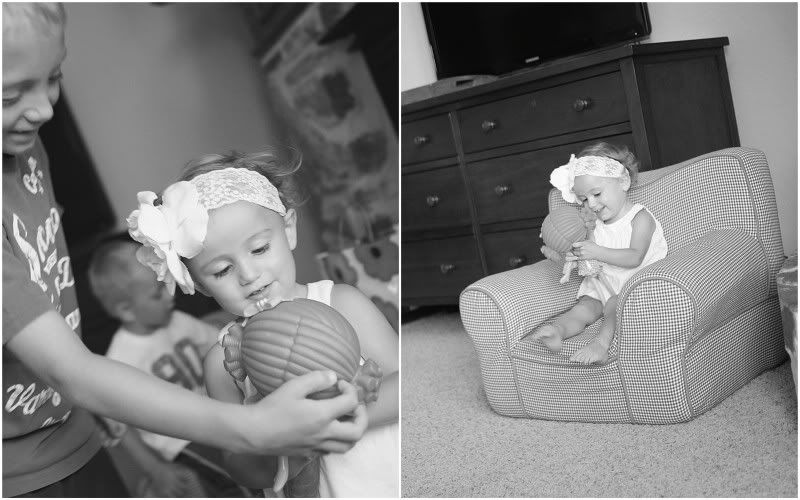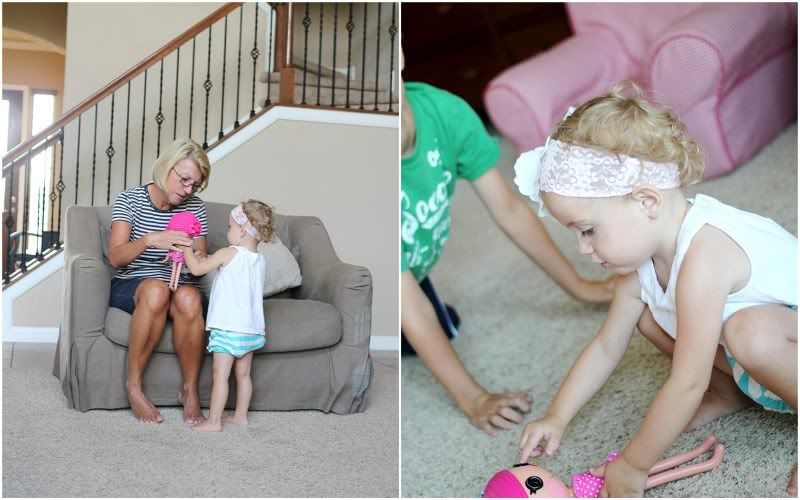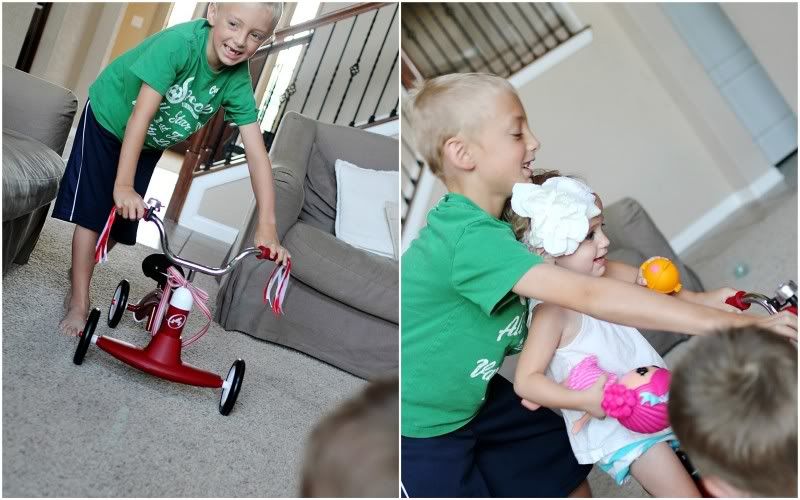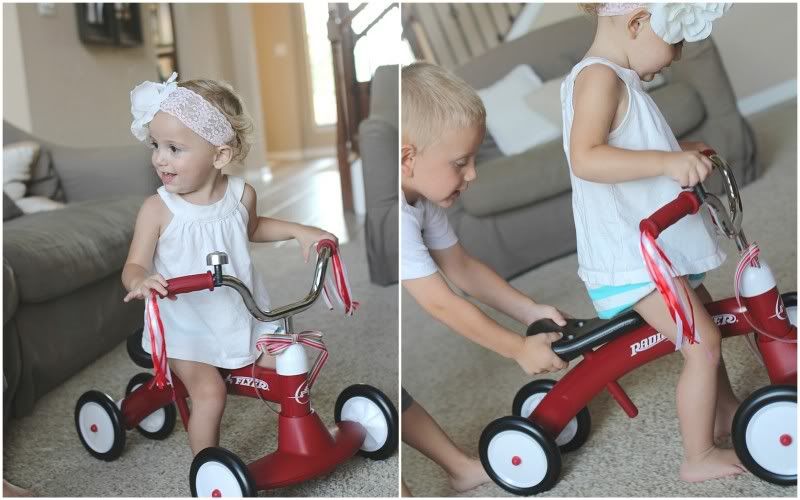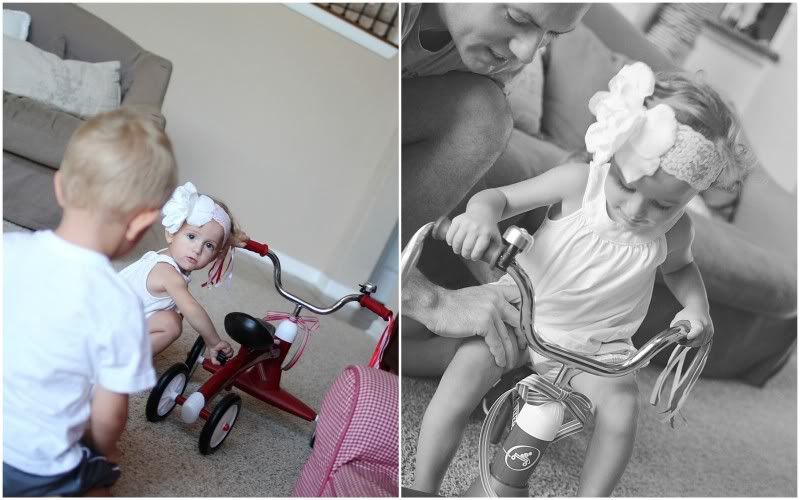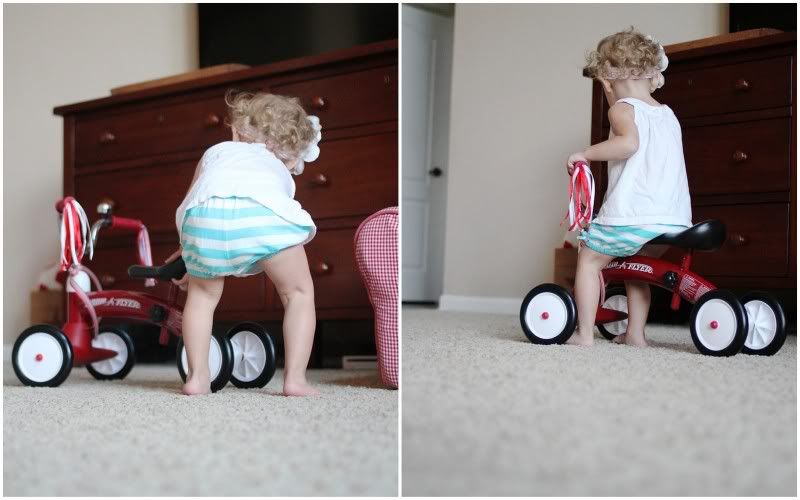 The baby turned 2. she woke up to noise. different from the previous mornings. The brothers are back in full force. she had the traditional birthday candle breakfast. She loves all things cinnamon so rolls were on this mornings menu with a side of blueberries. We sang to her. She looked confused & pointed at her balloons saying "oooonnnsss." Funny miss. The children were in & out of the back yard & than it was AM nap for the girl. While Presley slept T & Madds made cake for their sister. & sampled the cake too. After the days naps were had & lunch eaten (or not. depending on the boy.) We went swimming. Came home & dressed in dry clothes. We ate our dinner. It was tasty. Then onto cake, more singing & presents. Fun gifts from neighbors & a dolly from Omah & Opah & a bike from the brothers. all of which was received with great excitement. & cannot be touched, looked at or breathed on by anyone...or Presley flips. Its laughable. Presley, our charmer was tuckered out & went to bed grasping some new board books & her new Dolly.
---------------------------
I know without a doubt that tomorrow morning when I go to fetch Presley she will greet me with a smile. Thats what she does. That is what she has done since she first could control those lips. She sings over her breakfast & makes the transition of sleep to mothering easier & more pleasant. I love her deeply. She is my girl. I always wanted a daughter.
I could never have imagined a lovelier one.