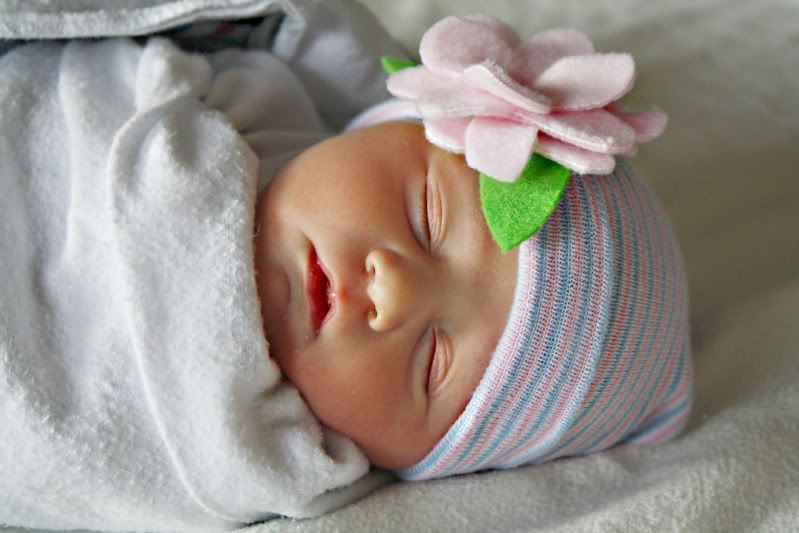 we seem to be a baby free zone these days...Presley is dancing & moving about, has a mouth of teeth & has likes & dislikes.
She likes frosted animal crackers--the pink ones with sprinkles.
She asks for hair flowers & bows.
She loves kisses, especially from Tre.
She twirls with her arms reached up.
she lines her babies up in her crib all in a neat row.
she won't touch her zippy cup unless it has apple juice in it.
She likes to walk & not be strapped in a stroller.
but even with these cute little toddler type behaviors coming from our youngest...I still can't help but see her like this.