Sports are over for the fall season. We made it with the boys each on different teams with busy schedules.
Today was the awards party for the Sharks, Britty's team. He was a happy camper when he received his trophy & cake. Madds was even given a medal since he had tagged along for the lunch party.
I have had a few more ultra sounds due to some fun pain that takes my breath away. They just wanna keep an extra eye on the babe. Here is the latest picture of Baby boy as of yesterday. He now has cheeks like Presley, Lippies like Maddox, nose like Britton, & hopefully will get T's disposition. Although he made a few grumpy faces when we were pushing on him.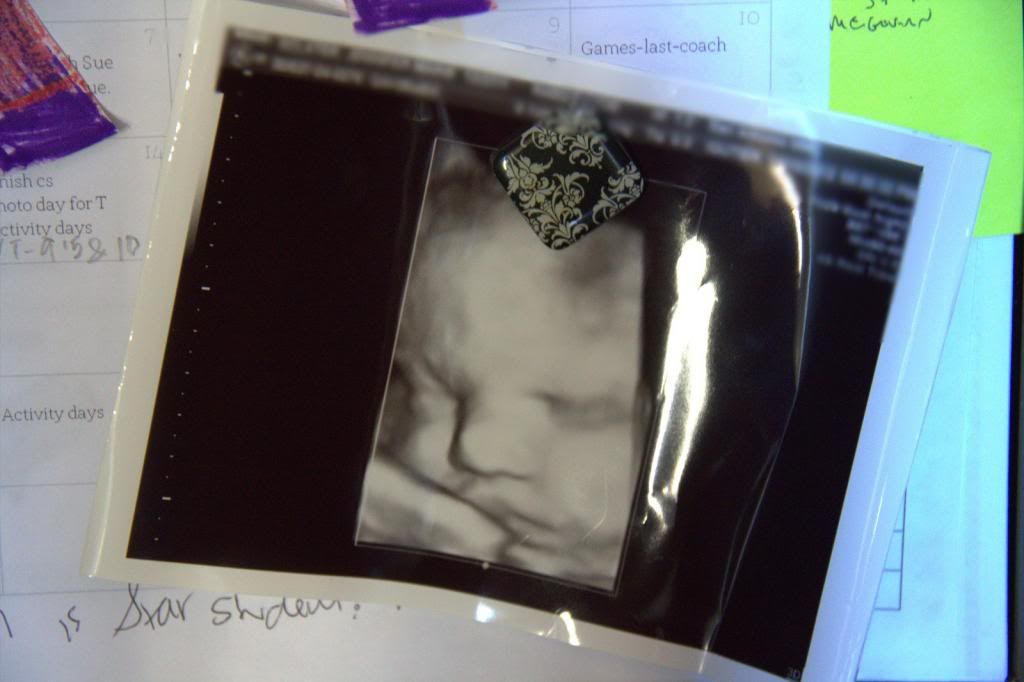 looks like a S baby for sure! Now to name him.